(3 intermediate revisions by one other user not shown)
Line 3:
Line 3:
 

==Welcome to the Kingdoms of Heckfire Wiki==

 

==Welcome to the Kingdoms of Heckfire Wiki==

 

Placeholder description - will be updated.

 

Placeholder description - will be updated.

 
+
 
+

Kingdoms of Heckfire has now been launched worldwide!

 
+
 
+

There's lots to do, contact me (AJAX) if you need any help or advice.

 
 
 

==Describe your topic==

 

==Describe your topic==

 
 
−

Write a description about your topic. Let your readers know what your topic is about and add some general information about it.

+

Write a description about your topic.

 
 
 

==Latest activity==

 

==Latest activity==

 
 
−

<activityfeed/>

+

<activityfeed/>

 
 
 

<mainpage-endcolumn />

 

<mainpage-endcolumn />

Line 18:
Line 22:
 

Photos and videos are a great way to add visuals to your wiki. Find videos about your topic by exploring Fandom's [[w:c:video|Video Library]].

 

Photos and videos are a great way to add visuals to your wiki. Find videos about your topic by exploring Fandom's [[w:c:video|Video Library]].

 
 
−

[[File:Placeholder|298px]]

+

[[File:|]]

 
 
 

<mainpage-endcolumn />

 

<mainpage-endcolumn />
---
Latest revision as of 23:15, 27 June 2018
Welcome to the Kingdoms of Heckfire Wiki
[
edit
|
edit source
]
Placeholder description - will be updated.
Kingdoms of Heckfire has now been launched worldwide!
There's lots to do, contact me (AJAX) if you need any help or advice.
Write a description about your topic.
Photos and videos are a great way to add visuals to your wiki. Find videos about your topic by exploring Fandom's Video Library.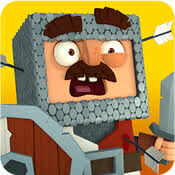 Community content is available under
CC-BY-SA
unless otherwise noted.